Take your board's fundraising to the next level with
Board Fundraising Pro

Board fundraising training made practical and doable
Learn more about Board Fundraising Pro in this quick introductory video!
An economical, high-impact solution for training your board members to be strong, confident fundraisers.
No more trying to figure it out and do it on your own. 
You've got enough on your plate and it really does take expertise. Let us be that someone who can put it in the right perspective,  provide that outside voice, and be your ongoing board training partner.  
Board Fundraising Pro provides step-by-step planning, direction, and training, with as little or as much involvement from us as you'd like. 
The goal is for everyone on your board to feel they can be comfortable and effective fundraisers. That means understanding what their role is and isn't (they shouldn't be hitting up everyone they know for gifts!), knowing how to tell their personal story, and knowing how to cultivate, educate, and possibly even ask, qualified prospects.
An easy to use system, built for you.
When your organization signs up, we create a customized landing page for you. This page contains our training videos as well as additional resources including content videos, sample forms and outlines, and more exercises beyond those covered in the formal training.
We provide a detailed Guidebook for you and your board training team and offer various scenarios for how to assign videos to watch and then discuss as a group.
Then we keep in touch, providing weekly and monthly direction and inspiration, along with quarterly webinars to help board members dig deep and revisit the most important topics.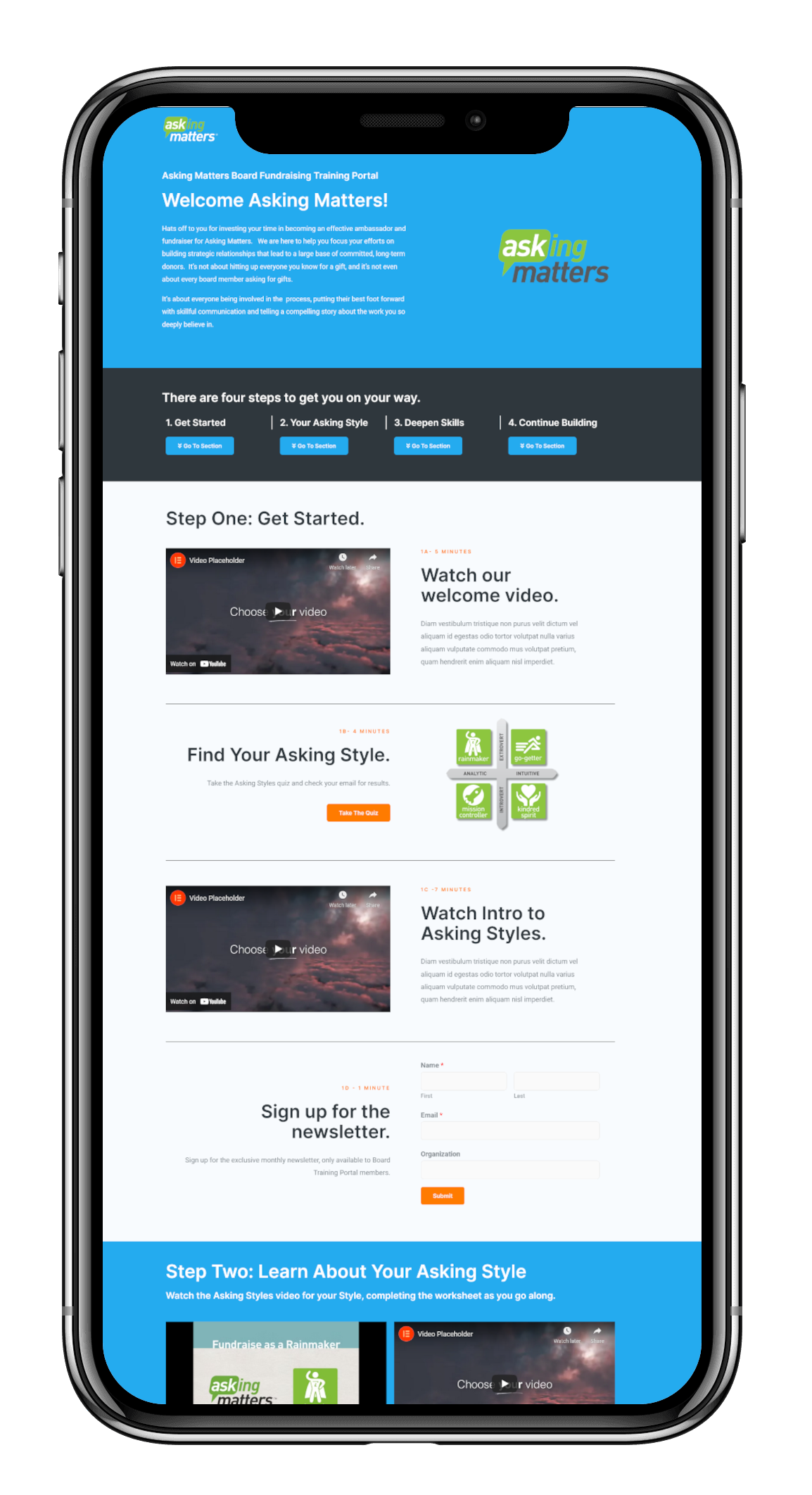 Board Fundraising Pro is a complete package including:
There are 3 levels of Board Fundraising Pro to choose from, based on your needs and budget.
All the basics so you can run with it

No setup fee – 3-month contract
all the basics and monthly coaching to keep you on track

No setup fee – 6-month contract
All the basics, monthly coaching, and live training by brian
No setup fee – 6-month contract
Contact us directly for more information, more customized training options, or with any questions you may have!